Let's Get Presenting!
Find this article at:
go.ncsu.edu/readext?592333
Public speaking is a skill that will benefit all youth throughout their time in school and into their careers. As with all skills, public speaking takes practice. Presentations are a great way for youth to develop skills in public speaking. They will also develop skills in research, self-motivation, and critical thinking. This is all while youth have fun delving into a topic they are passionate about!
Have your youth join us this year in taking part in 4-H presentations! Below is a timeline for 2019 4-H presentations and the great opportunities they will have to develop skills, make new friends, visit new places and win prizes!
April 26: Let's Get Presenting Workshop
Join us for this workshop to kick-off 4-H presentations! We will work through selecting topics, what is needed in a presentation, and begin developing presentations in this hands-on workshop. The workshop is from 9 a.m.–1 p.m. with lunch and snacks provided. It is open to youth ages 5-18 and is free of charge. Register online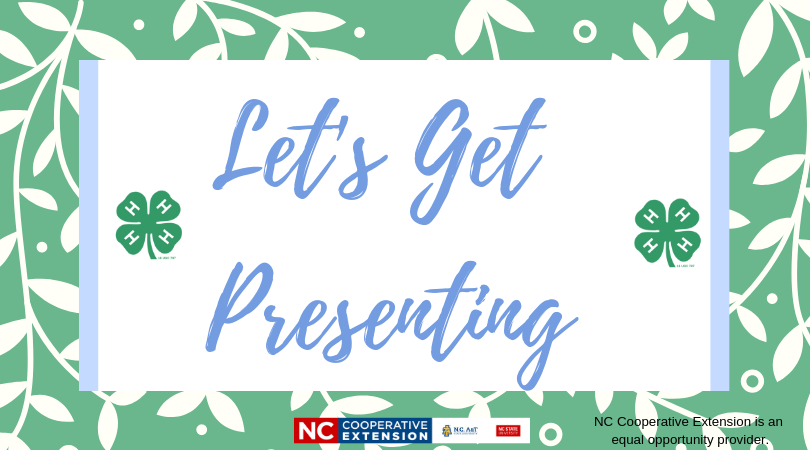 April 26–June 14: Practicing Presentations at Home and with Help from the 4-H Agent
Youth will continue working on their presentations at home and be assisted by the 4-H Agent. We will schedule additional times to meet as needed.
May 15: Presentation Topics Due
All youth who plan on presenting must have their topic to 4-H Agent, Ali Huber, by May 15. Youth can email ali_huber@ncsu.edu, call at 252-331-7630, or let her know in person what topic they will be presenting. This will also register them for County Activity Day and District Activity Day.
June 14: County Activity Day
All youth presenting in Camden County will present before a panel of judges in this friendly environment. We will provide feedback and fine-tune presentations. We will also have prizes for participants.
June 22: District Activity Day
We head to Wake County for the district-wide competition! Youth will present before a panel of judges on their topic and compete against youth from across 22 counties in northeastern NC. Youth will compete against other youth in the same category and similar age group.
Camden County 4-Hers winning at District Activity Day 2018.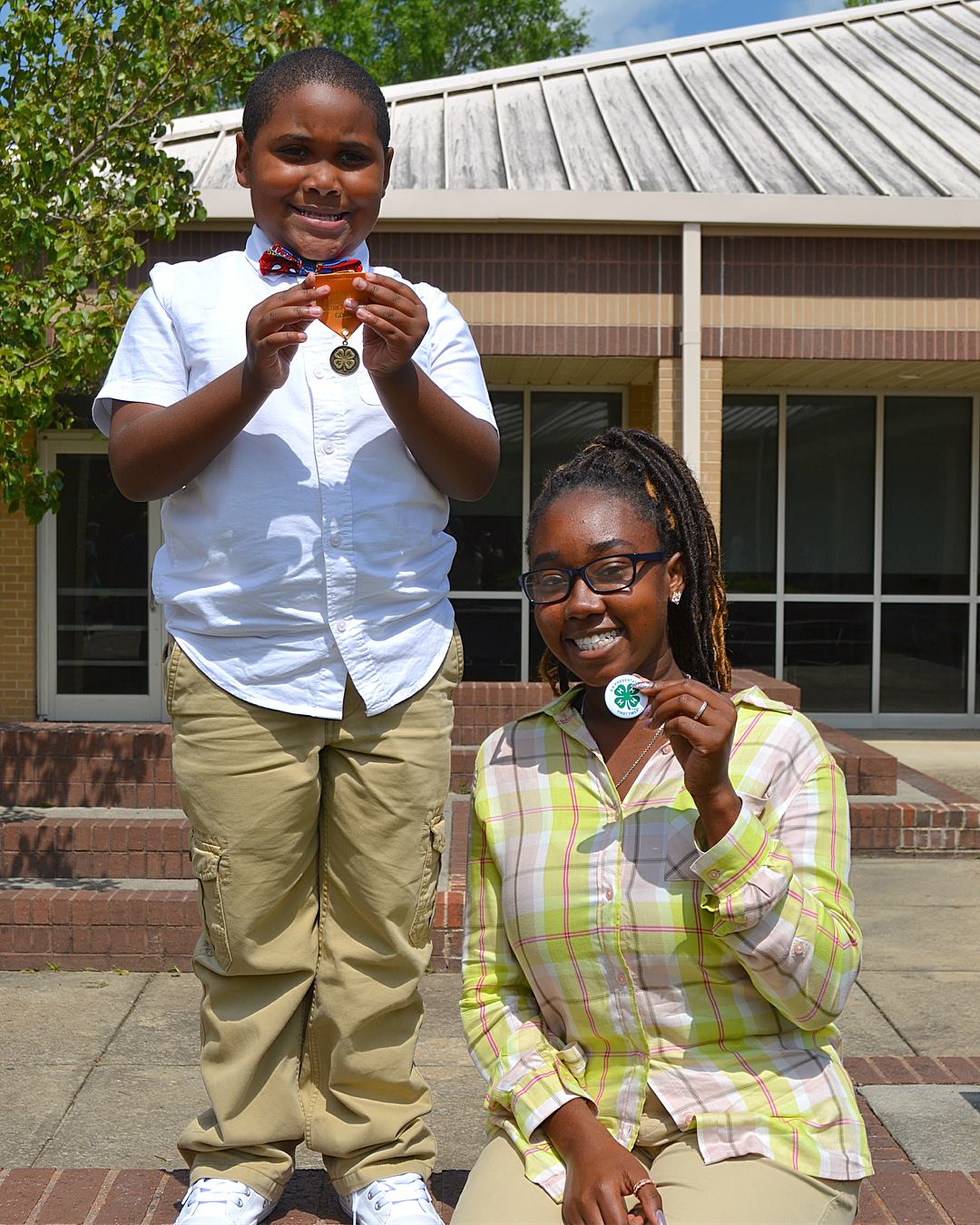 July 20: NC State University Presentations
The silver and gold winner for every age category in every topic category at district activity day are invited to compete at the state level. Youth from across the state come together to compete for cash prizes! The competition is held on NC State University's campus.
July 20–23: N.C. 4-H Congress
Youth ages 13-18 who compete in presentations are invited to join youth from across the state at this exciting leadership event for teens. This is the largest 4-H event in NC! Youth spend several days on NC State University campus developing leadership skills, meeting new friends, attending workshops, and having lots of fun!
Be sure to check out this helpful 4-H Presentations Guide!
For more information, and for accommodations for persons with disabilities, contact the N.C. Cooperative Extension, Camden County Center at 252-331-7630 or email Ali_Huber@ncsu.edu no later than ten business days before the event.
NC State University and N.C. A&T State University commit themselves to positive action to secure equal opportunity regardless of race, color, national origin, religion, political beliefs, family and marital status, sex, age, veteran status, sexual identity, genetic information or disability. NC State, N.C. A&T, U.S. Department of Agriculture, and local governments cooperating.