Seeking ADULT Teen Court Volunteers
We are seeking adult volunteers for more information on volunteering your time, please click the link below.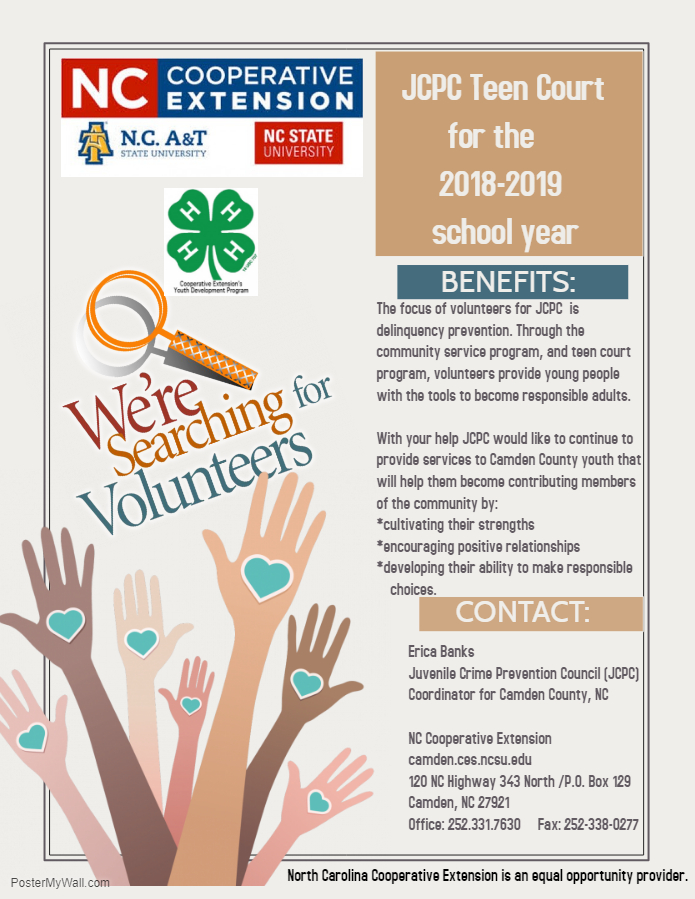 Searching for Volunteers
For more information: call Ms. Banks the JCPC Youth Services Coordinator at (252-331-7630) or email (erica_banks@ncsu.edu)
Are you in grades 7th-12th and interested in participating in Teen Court? Teen Court allows you the opportunity to learn about all the different roles in court proceedings. In addition, shall a case come about you will also be able to participate in Teen Court with your peers. Download and print the Teen Court application. For more information on Teen Court, click the link below.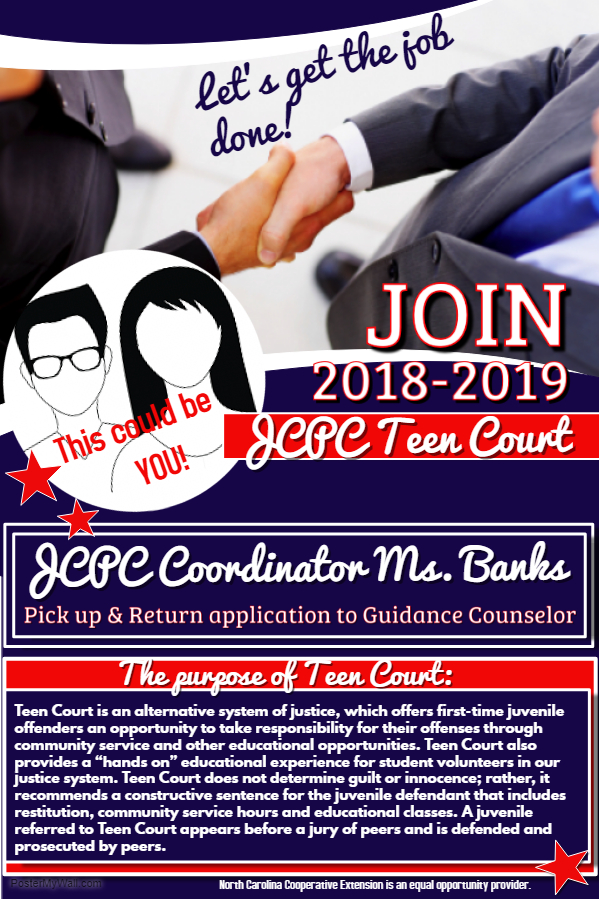 Join 2018-2019 Teen Court