Camden Has a New 4-H Agent!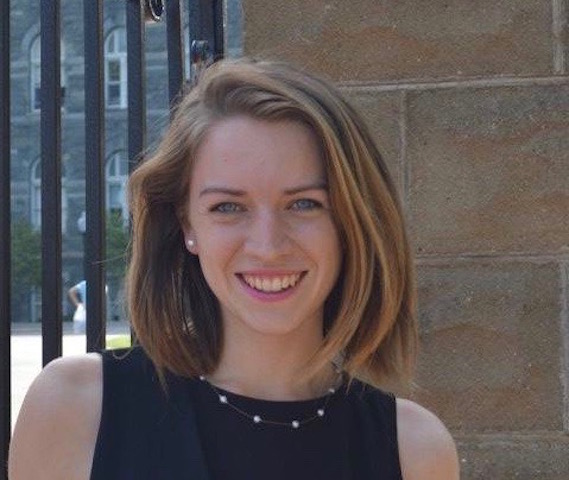 Camden County Cooperative Extension is proud to introduce Ali Huber as the newest member of their staff. Ali will be serving as Camden's 4-H and Youth Development Agent. In this role, she will oversee the Camden County 4-H & Youth Development program which offers 4-H Clubs; School Enrichment; Teen Leadership Programs; At-Risk Youth Programming; Science, Technology, Engineering and Math (STEM) Programming; 4-H Camps and much more.
Ali is from Durham, North Carolina. She is a graduate of the University of North Carolina and holds degrees in Public Policy and Environmental Studies. She has completed research projects at Georgetown University, North Carolina State University and an honors thesis at the University of North Carolina. Her previous youth development experience includes time as an Environmental Education Intern at the Smithsonian Environmental Research Center, the Gardens and Nutrition Teacher at the Little School of Hillsborough and a Science Camp Counselor at the Morehead Planetarium.
Cameron Lowe, County Extension Director stated, "we are very excited to have Ali serving in this role. She has already made positive connections in the community and developed exciting plans for the future of 4-H in Camden County. I am confident that her skill set and professionalism will be an excellent match to grow the 4-H program here in Camden County."
"I am thrilled to join the Camden County Cooperative Extension staff," stated Ali. "I have been continually inspired and supported by all the youth, their families, and community members I have met. I greatly look forward to enhancing our current programs, expanding our reach and creating more opportunities for youth to have positive, experiential learning experiences in Camden County."
For more information on 4-H programming in Camden, contact Ali at 252-331-7630 or ali_huber@ncsu.edu.
The Camden County Center of NC Cooperative Extension extends to county residents the educational resources of NC State University and NC A&T State University. Both universities commit themselves to positive action to secure equal opportunity regardless of race, color, creed, national origin, religion, sex, age, or disability. In addition, the two Universities welcome all persons without regard to sexual orientation.