Northeast District 4-H Volunteer Leaders Day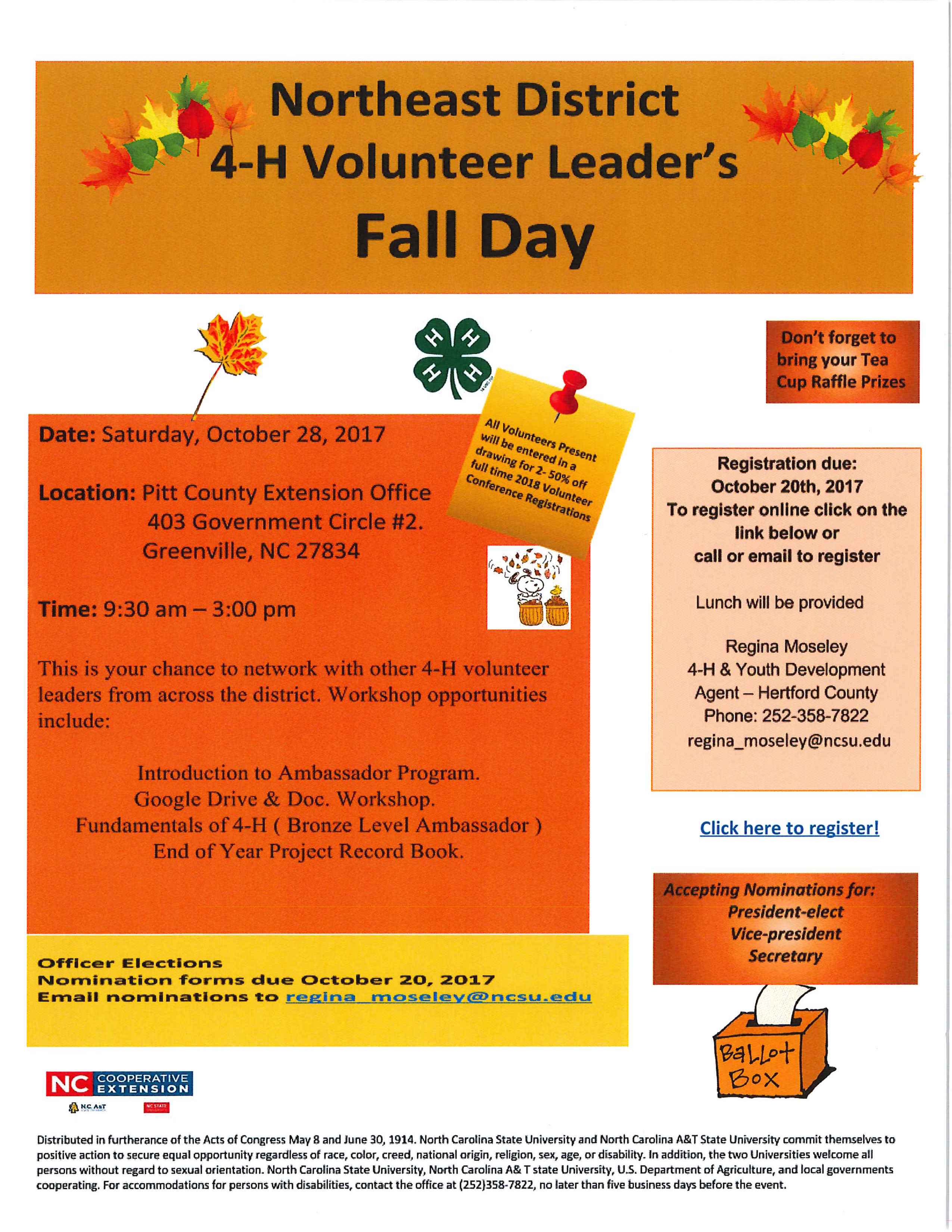 Calling all Camden 4-H Volunteers! There will be a Northeast District 4-H Volunteer Meeting and Training on Saturday, October 28th at the Pitt County Extension Office in Greenville (403 Government Circle #2, Greenville, NC 27834). This is an EXCELLENT opportunity to meet other volunteers from the Northeast District to network, share ideas on 4-H programs, fundraisers, etc., and to learn more about the 4-H program in general.
The meeting/training will begin at 9:30 a.m., lunch is provided, and the day will conclude by 3 p.m. There are some awesome workshops being offered, as well as a tea cup raffle. And, you cannot be the price for this amazing day spent with some super amazing 4-H volunteers! Registration is FREE!!
For more information on how to register, please see the above flier! Should you need any assistance or have any questions or concerns, please feel free to contact Danelle Barco, 4-H Youth Development Extension Agent in Camden County at 252-331-7630 or email danelle_barco@ncsu.edu.