Aging With Gusto 2017: Down on the Farm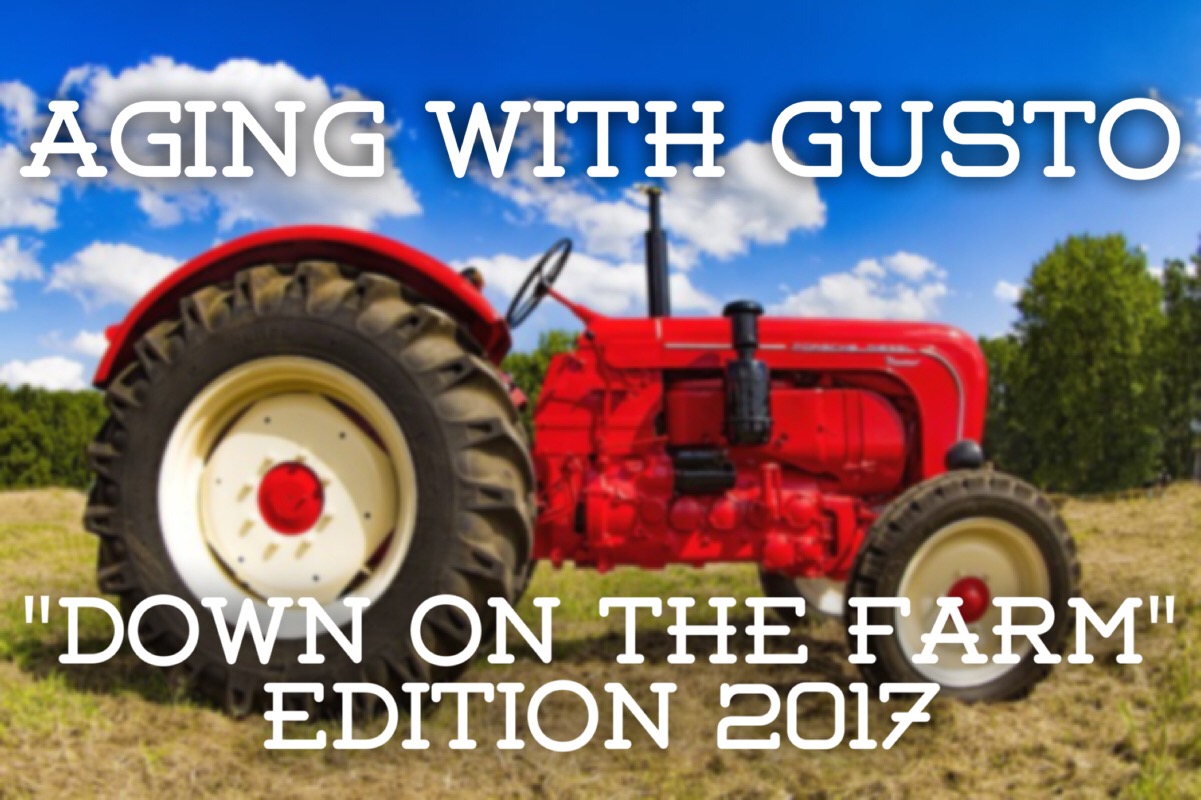 Hey Y'all! Come visit us "Down on the Farm" at the NC Cooperative Extension, Currituck County Center in Barco on Thursday, October 5th, 2017 for the 20th Annual Aging with Gusto Extravaganza. This regional advanced lifestyle conference, sponsored by the good ol' folks at NC Cooperative Extension, features workshops, speakers, entertainment, and informative exhibits.
So come prepared for a "Down on the Farm" celebration this year as we highlight local produce. The event will be held at the Currituck County Center of NC Cooperative Extension, located at 120 Community Way in Barco right off of US 158 East – between the Currituck Airport and Central Elementary School. Plan to begin your fun filled day at 9:30 a.m. and party until the cows come home or until 2:00 p.m. The cost for the day is only $12 per person and includes lunch. Registration deadline for this event is Friday, September 22nd. Space is limited, so seats will be filled on a first-come, first served basis. So fire up your tractor and register today!
This annual conference is hosted by NC Cooperative Extension Family and Consumer Science Agents in Camden, Chowan, Currituck, Dare, Hertford, Pasquotank, Perquimans, and Tyrrell counties. A registration brochure can be downloaded using the link: go.ncsu.edu/awg17registration or contact the NC Cooperative Extension Office in Currituck County at 252-232-2261 for more information. We hope to see y'all there!