2017 State 4-H Camp: Eastern 4-H Center-Columbia, NC
Find this article at:
go.ncsu.edu/readext?450757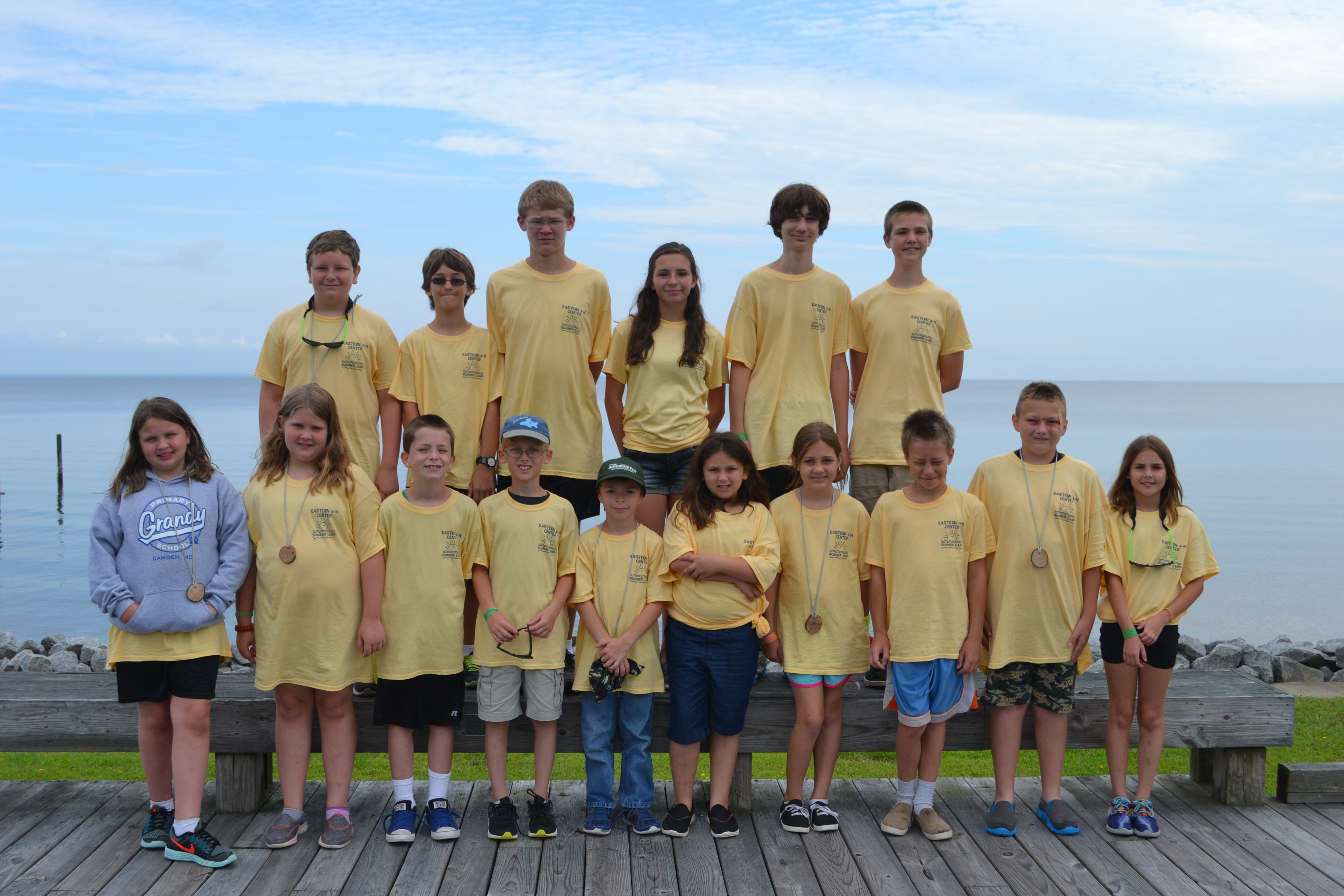 Calling all youth ages 8 to 14! Are you looking for the most awesome experience of your summer? Are you looking for adventure; for climbing to new heights; for hitting the bullseye; for kayaking in waters unknown to you? Then Camden County 4-H has the perfect opportunity for you!
This summer, Camden County 4-H will be taking 18 youth ages 8 to 14 to the Eastern 4-H Center in Columbia, NC where they will spend 5 nights and 6 days meeting new friends, embarking on new adventures, and making memories that will last a lifetime. They will defeat their fears and achieve their goals on the climbing wall; participate in archery and possibly even riflery; learn to canoe and kayak in the beautiful Bulls Bay; learn more about our wonderful coastal environment; enjoy s'mores around the campfire; learn about the cultures of the international 4-H camp counselors that are on staff; exhibiting their many talents during the weekly talent show, and have fun playing various games and sports while enjoying a week of independence.
Parents will feel and safe and comfortable knowing that their youth will be under the care and supervision of their County 4-H Youth Development Extension Agent, as well as American Camping Association (ACA) accredited year long and summer (temporary) staff that have been properly trained and oriented to meet the guidelines of NC 4-H as well as ACA.
This week long camping experience will provide youth the opportunity to gain and learn many life skills that they will carry with them as they grow and develop into young adults. Life skills such as: teamwork, goal setting, decision making, critical thinking skills, responsibility, and so many more. Campers work together in groups to achieve group and individual goals throughout the week. They work to maintain a clean and healthy living quarters to earn the "Golden Broom" award daily. They are encouraged to cheer each other on and assist others while learning a new task such as canoeing, kayaking, archery or even riflery. Youth are inspired to want to do more and be more at 4-H camp.
The cost to attend 4-H State Camp at the Eastern Center with Camden County 4-H during the week of June 25th – June 30th, 2017 is $300. This includes a $100 non-refundable deposit. The deposit must be paid to reserve your camping space. Camping spaces are limited and are gender and age specific. They are available first come, first serve. There are currently 6 male and 6 female camper spaces for youth ages 8 to 12. For youth ages 13 & 14, there is a special "Adventurers" Program and there are currently 2 female and 4 male Adventurer camper spaces available. Again, the $100 non-refundable deposit reserves your camper space(s). After which we can set up a payment plan so that you can have your camp fees paid for before State 4-H Camp at the Eastern 4-H Center. This is one excellent youth development opportunity you will not want your child to miss out on!
For more information on this 4-H program or other 4-H programs in Camden County, please contact Danelle Barco, Extension Agent, 4-H Youth Development by phone at 331-7630 or by email at danelle_barco@ncsu.edu.
Click the flier below to download.