Wheat Scab Alert!!!
Find this article at:
go.ncsu.edu/readext?410378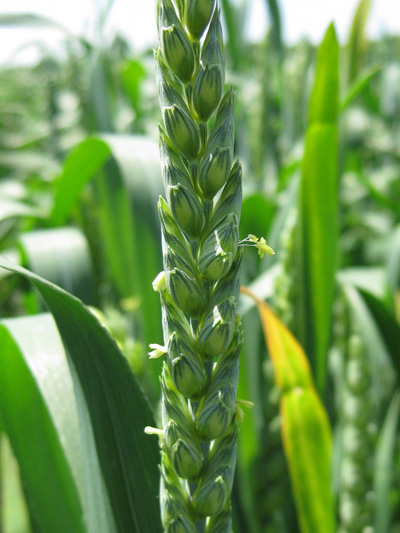 Wheat Scab Alert from Dr. Christina Cowger:
As you can see from the scab risk map (http://www.wheatscab.psu.edu/), the following counties have medium to high scab risk for wheat flowering today.
Pamlico, Craven, Beaufort, Washington, Tyrrell, Hyde, Dare, Chowan, Pasquotank, Perquimans, Camden, Gates
The zone of high risk will likely expand over the next several days, as we get more rain.
As you know, flowering is a window, not a moment, so the vulnerability of a field extends over the period that both primary and secondary tillers are flowering. Wheat heads are vulnerable when they extrude their anthers and for about 7 days after anther extrusion.
Across the state, about 80% of our wheat acres are moderately susceptible or susceptible to scab.
Two things growers and their advisors may not know:
Ideal timing for scab reduction by a fungicide application is early to mid-flowering:  when many anthers are out but not yet wilted. However, if that is not possible, a fungicide application up to a week later should be nearly as effective for scab reduction. Applications before flowering are not effective against scab.
Strobilurin-containing products should NOT be applied after Feekes 9 (flag leaf just fully emerged). The most effective scab-targeted fungicides are Prosaro, Caramba, and Proline.