2013 NC Soybean Festival
The purpose of the NC Soybean Festival is to celebrate the history and create public awareness of the economic importance of soybeans to the Albemarle region. The soybean festival is a regional event involving the counties of Camden, Currituck, Pasquotank and Perquimans.
 Each year area 4th grade students are invited to participate in a poster contest. This year the theme of the contest was: "NC Soybeans:  The Possibilities Are Endless."
 Camden County's 2013 Poster Winners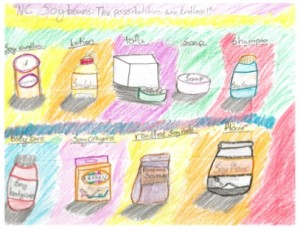 1st Place:  Laney Cartwright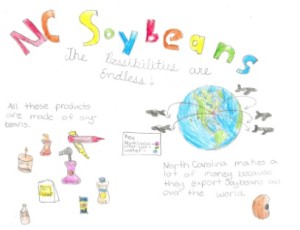 2nd Place:  Emily Bronson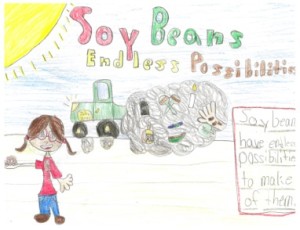 3rd Place:  Kaitlyn Weddle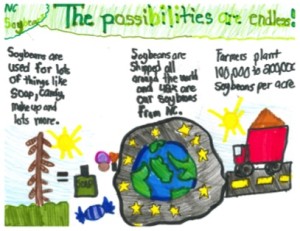 Honorable Mention:  Rachel Tarkington
Honorable Mention:  Conlan Ambrose-Talley
 Also, during the NC Soybean Festival, the soybean yield contest winners are announced for the 2012 harvest. Camden County recognized D & S Farms of Camden, yielding 61.7 bushels/acre.
 Congratulations to all our Camden participants!